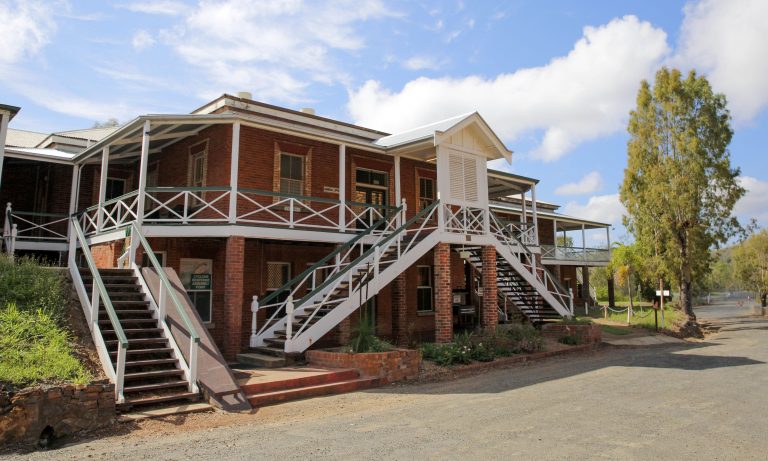 In 1882, a syndicate was created to open a gold mine at Ironstone Mountain, 39 kilometres (24 mi) south of Rockhampton, Queensland. The syndicate comprised William Knox Darcy (later influential in establishing the Anglo Persian Oil Company), Walter Russell Hall (later influential in establishing the Walter and Eliza Hall Institute of Medical Research), Thomas Skarratt Hall, and Thomas, Frederick and Edwin Morgan. Ironstone Mountain was later renamed Mount Morgan after the Morgan members of the syndicate.
View the complete timeline
Originally an open-cut gold mine at the top of the mountain, Mt. Morgan converted to an underground copper and gold mine. In 1935 it transitioned back to open-cut and continued until the mine closed in 1980.
Peko Wallsend Limited ran a tailings treatment operation from 1982 until 1991, recovering gold from 27Mt of tailings.
Mt. Morgan pioneered many metallurgical processes to cope with the unique properties of the ore. From chlorine leaching in the early days to various smelting furnace techniques for the refractory ore; the Mt. Morgan tailings stockpile has a rich and varied history.
At different stages in the life of the mine, copper was either a bonus or a nuisance. When copper grades were high, copper was a financial benefit.
When the copper grade was low, the metal increased operating cost for the gold recovery.
The ReCYN technology applied by GreenGold overcomes the copper issue.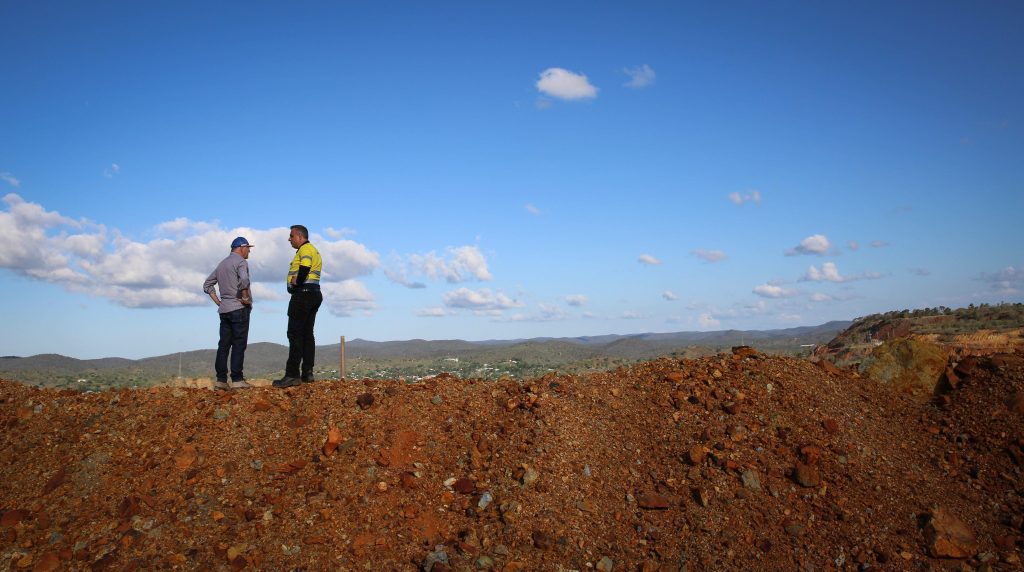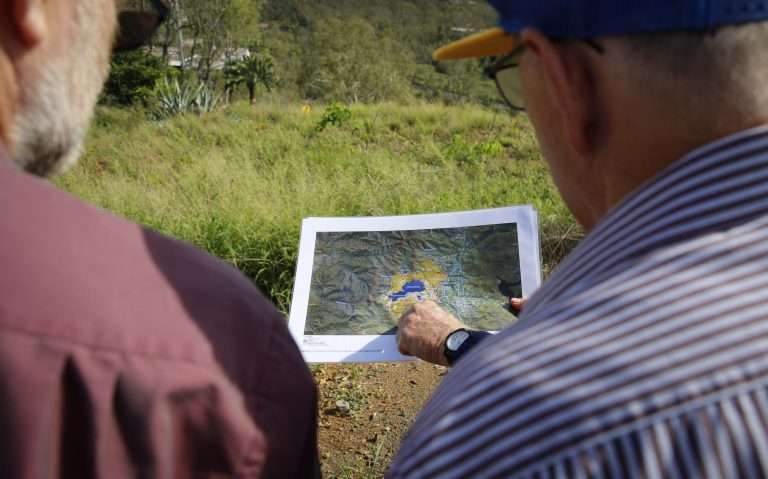 The Project fundamentals were completely changed from previous concepts to provide an economically feasible project.
The focus was placed on achieving an economic gold project without the distraction of by-products. The production rate was doubled and the capital cost reduced by a significant simplification of the flowsheet. There were many other core changes incorporated into the revised design to achieve the elegant result that turned the project around.
The environmental solution is much improved, providing a more substantial clean-up of the total site.
Favorable Feasibility Study for Mount Morgan
Heritage Minerals Pty Ltd, has released a favorable feasibility study for a project in Central Queensland – MOUNT MORGAN TAILINGS PROCESSING & REHABILITATION PROJECT at the Mount Morgan Mine in Queensland. The study comprises a base case of 2 MTPA plant over six years with a 13 year expansion case, the company estimates development cost of 100 million and annual production is predicted to be 60,000 ounces of gold, and additional 5,000 T of copper. The Mount Morgan Project is 100% owned by Heritage minerals Pty Ltd. CEO Malcolm Paterson, said the Feasibility study clearly demonstrates the project strong technical foundation and exceptional financial returns, as well as the opportunity for significant upside if the expanded case can proceed.
We're extremely lucky to be operating at such a historic and famous Mine and Town. We look forward to transforming the project into a profitable, long term, gold, copper producer in Central Queensland.